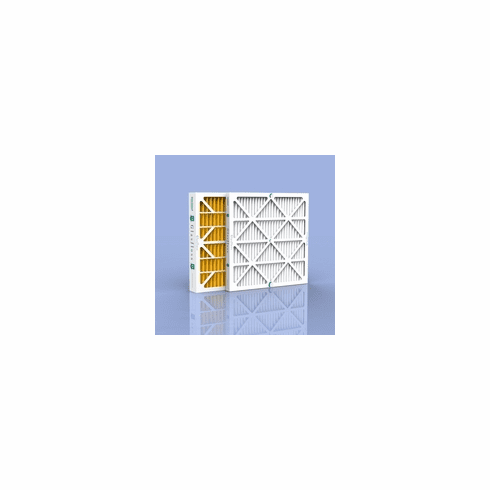 Glasfloss 20x25x5 HW
Pleated Filters - Merv 11
The Glasfloss Z Line Series Pleated Filters Offer Improved Performance For Virtually Every Application. All Glasfloss Z Line Pleated Filters Feature Yellow Fibers Which Do Not Absorb Moisture And Will Not Support Microbial Growth. The Pleated Cartridge Is Encapsulated and Bonded Into A Heavy-Duty Beverage-Board Frame To Ensure Filter Integrity In High-Moisture Applications. This Merv 11 Filter Provides High Performance with Low Pressure Drop for Energy Efficiency. The Glasfloss Z Line Series Filters Achieve A MERV 11 Rating. These Filters Are The Replacement For Honeywell, Air Bear, etc.
Best Used For...
Replacement for Honeywell, Air Bear etc.
100% Synthetic Media
Provides High Performance With Low Pressure Drop
Galvanized Steel Backing
Air Filter Description
Item Number: GF-m11-hw-20255
Brand: Glasfloss
Exact Size: 20 x 24-7/8 x 4-3/8